Supermarket A&K Hurt-Market to open a new installation in Poland
06/11/2020
Polish supermarket A&K Hurt-Market is undergoing a period of unprecedented expansion. To that end, it aims to transform its business in two different ways: by increasing its storage capacity and digitalizing its supply chain management.
The company will start up a new installation in Mielec, Poland, which Interlake Mecalux will equip with 21.3-foot-high pallet racks. This solution will provide storage capacity for 982 pallets.
Interlake Mecalux will also implement its warehouse management system, Easy WMS. With this software, A&K Hurt-Market will benefit from much more sophisticated stock management. It will be able to know the exact location of each product and monitor the various processes the goods go through on their journey through the installation.
Easy WMS will integrate with the Insoft PC-Market ERP to transfer the data and information essential for managing the warehouse more efficiently and maximizing all production processes that take place in it.
Tomasz Lodarski - Vice President of A&K Hurt-Market
"The objective of implementing the Easy WMS system is to optimize the order prep process, applying FIFO (first in, first out) logic and reducing the amount of errors made. We also chose this solution by Mecalux for its flexibility and capacity to adapt to changing needs."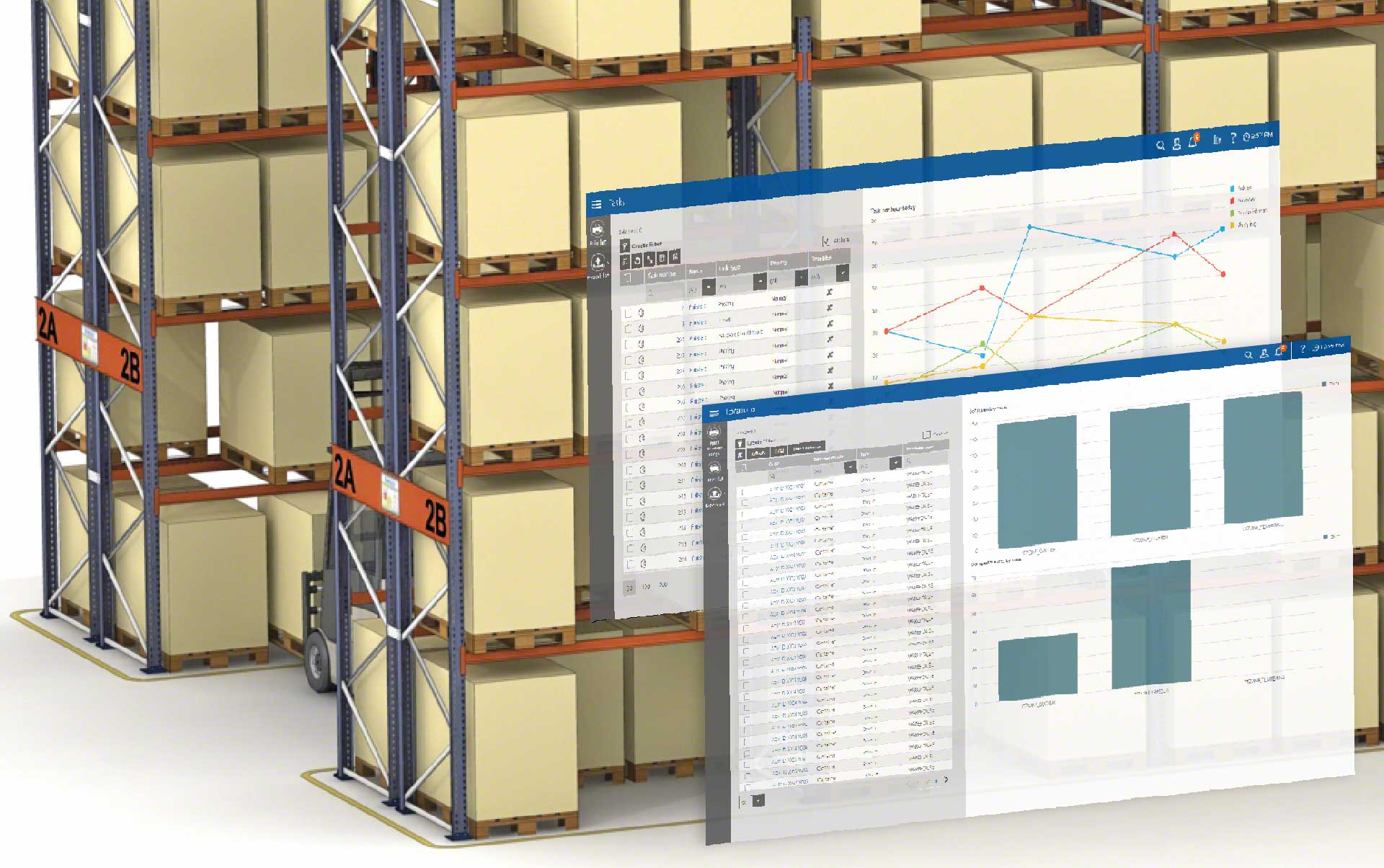 Supermarket logistics
Founded in 1997, A&K Hurt-Market is a local supermarket chain in Mielec, Poland, frequented by hundreds of customers every day. This business's central activity revolves around logistics — without it, it would be impossible to ensure that the shelves were stocked with goods at all times. The company's main priority is to keep its food in good condition and prevent the cold chain of refrigerated and frozen products from breaking.