February 2, 2022
Urvina will upgrade its supply chain in order to adapt it to the new requirements of Logistics 4.0. On the one hand, it will equip its logistics center in Zaragoza, Spain, with a miniload system to accommodate 12,000 boxes. On the other, it will replace its previous warehouse management software with Easy WMS from Mecalux. This system will control operations and processes in Urvina's logistics facilities in Spain (Barcelona, Madrid, Valladolid, Vigo, Vitoria, and Zaragoza) as well as Morocco.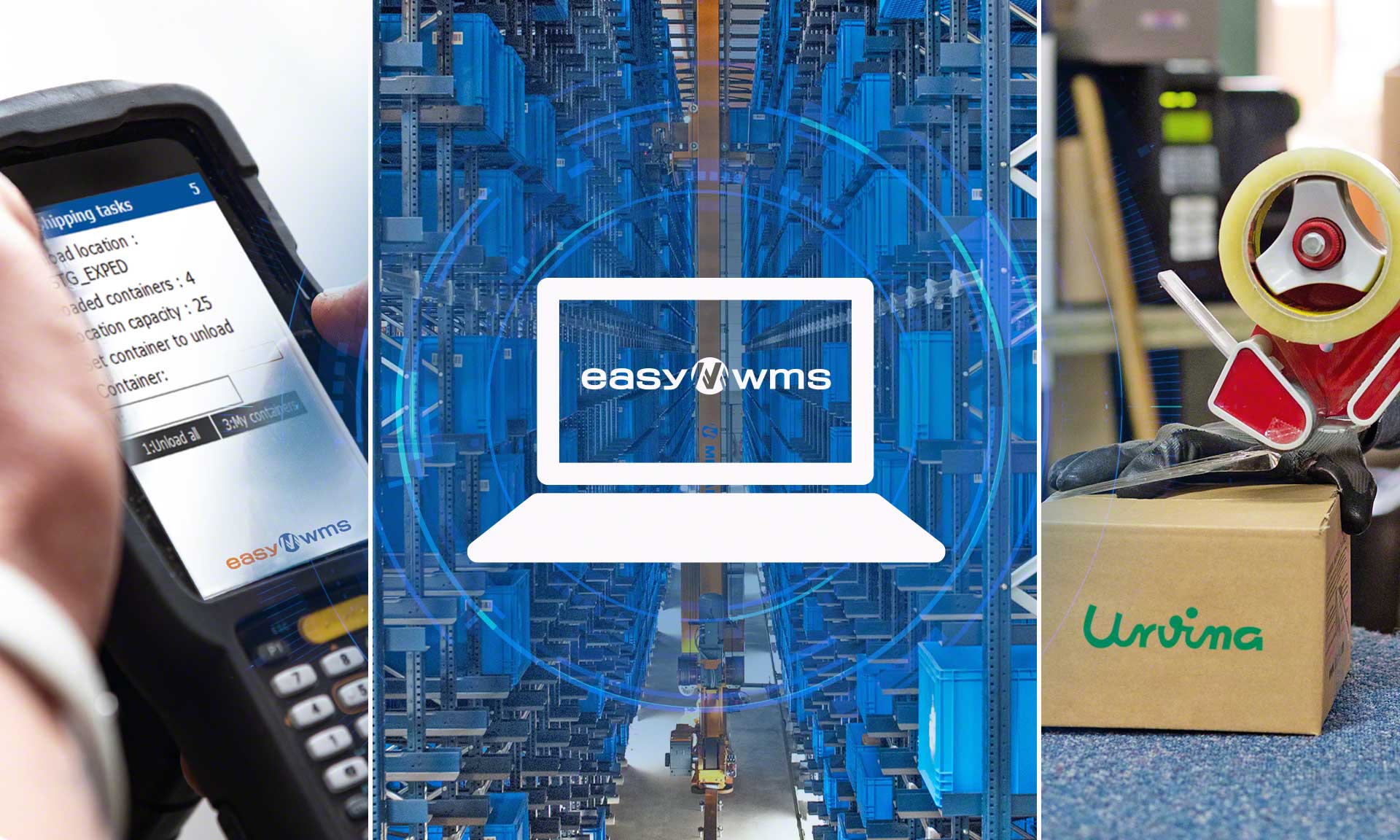 Urvina is currently at a juncture where it needs to digitize its processes to attend to its customers' new needs. Thus, it has decided to update its warehouse management software to optimize its supply chain. To do this, it will install Easy WMS. Integrated with Urvina's SAP R/3 enterprise resource planning software, the WMS will monitor product inflows and outflows and supervise operators as they complete their tasks.
Easy WMS will be equipped with four modules, which will provide additional features:
Supply Chain Analytics Software will accurately control all activities carried out in the warehouses.
Multi Carrier Shipping Software will manage the order packaging and labeling processes. Additionally, it will connect the logistics facilities with the transportation agencies.
3PL Warehouse Management Software will provide Urvina's customers with detailed information on their products.
Billing will make it possible to invoice the services Urvina provides to its customers.
At the logistics center in Zaragoza, Urvina will also implement a miniload system. This automated storage and retrieval system (AS/RS) for boxes will consist of two 131-foot-long aisles with 39-foot-tall double-deep racking containing 27 storage levels. This automated solution managed by Easy WMS will help the company to speed up order picking and boost productivity.
This project responds to one of our main requirements of our customers, who demand maximum reliability in terms of delivery times, quantities, and locations.
About Urvina
Founded in 1959, Urvina is a Spanish company initially dedicated to the manufacturer of protective gloves. Over the years, Urvina has diversified its business and is now a 3PL operator providing solutions for the industrial sector. The company is present in the US, Mexico, China, France, India, Portugal, and Morocco.