March 20, 2023
Legallais, a leading distributor of interior renovation products, expands its logistics center in Saint-André-sur-Orne, France, to cope with an annual growth rate of 10%.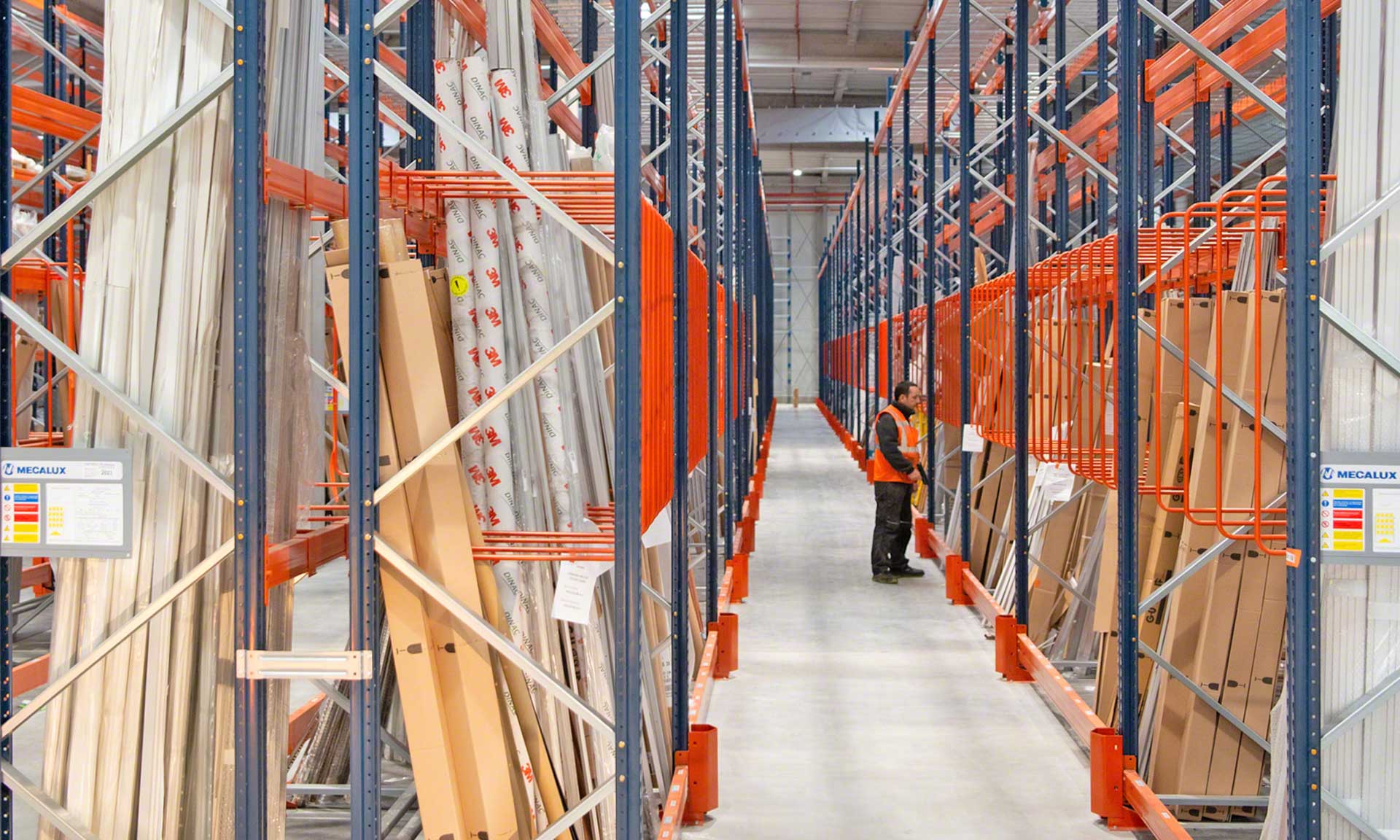 "The expansion consists of a complete overhaul of our logistics flows, enabling us to handle the upturn in our business activity," says Sandrine Graizon, Logistics Manager at Legallais. In addition, Graizon says that this project "was carried out within a relatively tight time frame, thanks to the effective teamwork between our internal project managers and our partners."
With an inventory of 60,000 stock-keeping units (SKUs), the Legallais logistics center in Saint-André-sur-Orne ships more than 15,000 parcels a day to 80,000 customers throughout France, guaranteeing next-day delivery. To continue offering quality service, the company has installed two Mecalux storage systems: pallet racks and cantilever racking.
Pallet racks are ideal for Legallais, as they are versatile when it comes to managing many goods of varying weights and sizes. This system provides direct access to products, streamlining order picking on the lower levels of the racks. Moreover, each location is always allocated to the same SKU, resulting in flawless stock control. The second storage system, cantilever racking, houses bulkier products, e.g., bars, profiles, and tubes.
About Legallais
Legallais, a Groupe Grand Comptoir company, was founded in 1889. It distributes items for construction professionals, such as hardware, plumbing, electrical, and consumable products, among others. The business, which employs over 1,250 people in France, has 600 suppliers and a turnover of over $430 million.