Automated warehouse of IKEA Components in Slovakia
02/09/2019
IKEA Components will fully automate the processes at its export warehouse located in Malacky (Slovakia).
Originally, the site had twelve aisles of pallet racks run by forklifts. In 2014, Mecalux fitted out the warehouse with a conveyor circuit and a hydraulic table for picking. Additionally, trilateral stacker cranes were deployed in three storage aisles to handle 4,500 pallets. These machines were installed while retaining the pre-existing racks, a key requirement of IKEA Components.
This automated area was used to house whole pallets from the production area, transport them to the picking area and, later, to the dispatch area. Since then, the
Easy WMS warehouse management software
implemented by Mecalux guarantees the efficiency of all automated processes.
In 2018, IKEA Components continued to automate its logistics process and reworked the warehouse organisation. In April 2019, Mecalux switched the direction of the stacker cranes. It also modified the conveyor circuit, which was connected to the PCL (Pallet Closing Line), for fully automatic transfer of pallets to the dispatch area.
The final phase of warehouse automation is expected to be completed in the last quarter of 2019, with trilateral pallet stacker cranes being set up in the remaining nine aisles. As such, IKEA Components will achieve full warehouse automation, which will speed up the storage process and improve the performance and efficiency of the installation.
Pavol Masarovič - Site Process Developer
"Our plant needed to automate its storage processes. Conveyors mean pallets can now be transferred from the packing line to the warehouse as quickly as possible. Plus, trilateral stacker cranes help us streamline the planning and management of loads shipments sent straight to our customers."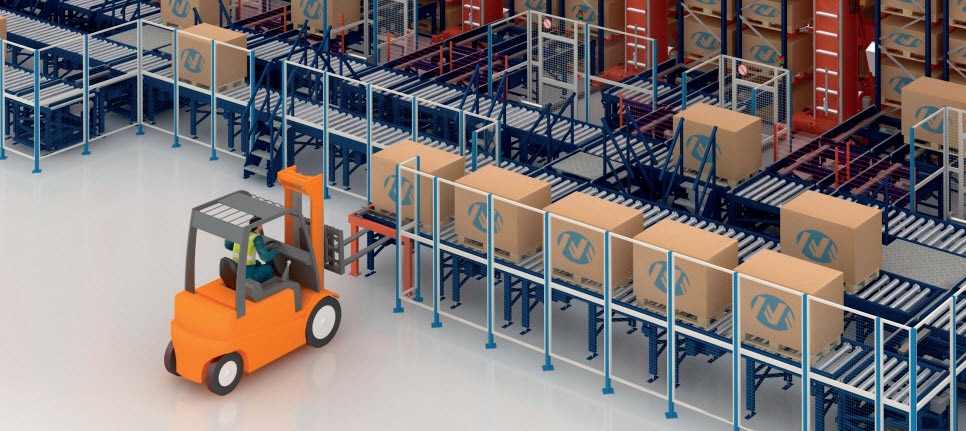 About IKEA Components
IKEA Components, an IKEA subsidiary, is part of the main company's supply chain. This components company handles the packaging and delivery of furniture accessories and parts.