May 12, 2021
The companies that make up Grupo Heca — Hecapo S.A., Martigrap S.L., J. Pareta S.A. and Manometría e Instrumentación S.L. — will commission a new warehouse in the town of Gelida (Barcelona, Spain). Mecalux will equip this installation with pallet and push-back racks. To efficiently control all operations, the group will also implement Interlake Mecalux's Easy WMS warehouse management system and the Multi Carrier Shipping Software and Slotting modules.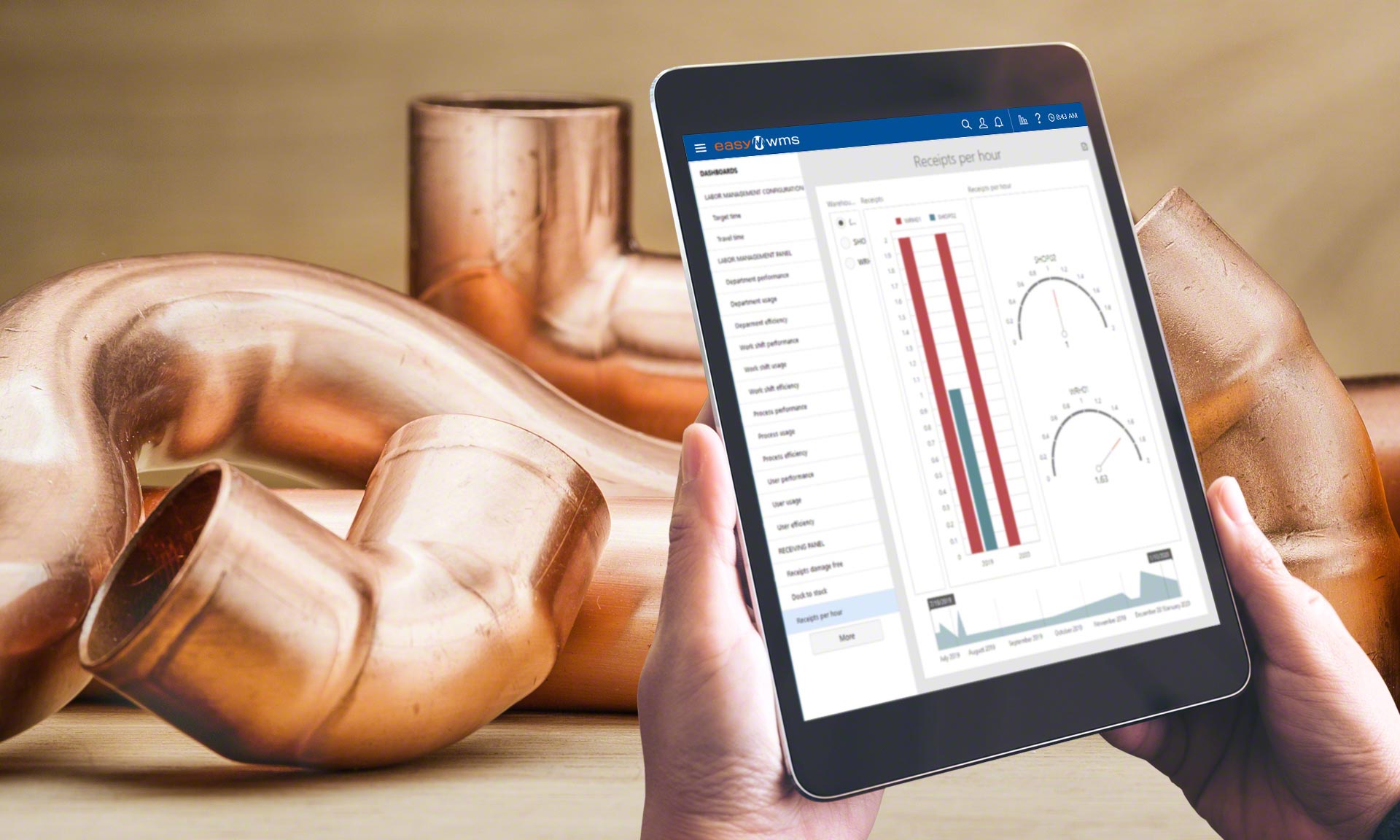 Grupo Heca has decided to digitalize all its logistics processes to improve its results. The WMS will supervise operators as they perform their various tasks, from goods storage to order prep, providing flexibility and minimizing errors.
The two modules will add features to the WMS so that Grupo Heca can perfect its warehouse operations. Multi Carrier Shipping, on the one hand, will organize order packaging, labeling and shipping, thus, ensuring improved service quality for end customers. Slotting, on the other hand, will distribute stock among the various locations in the installation so as to increase productivity in goods receipt and picking.
Our aim with the installation of Mecalux's storage and warehouse management systems is none other than to optimize our surface area and resources to improve the quality of our service. The push-back racks allow us to save space, and the WMS will help us to distribute and slot the products in the installation in a more logical way. This project will be a major cultural change in terms of the way we operate. That is, we'll begin working with a chaotic storage system, which will enable us to slash order prep times by organizing products based on their turnover.
Copper parts manufacturer
Grupo Heca is a group of family businesses founded in 1984 and dedicated to the design and manufacture of copper components, primarily, connectors, gas valves, gas centralizers, pressure gauges, and instruments and technical fastening systems for water, gas and heating installations. Thanks to innovation and the incorporation of new products, the company has experienced significant growth in recent years, both in turnover and in new markets.