Earthquake-resistant warehouse racking in Italy for Bomi Group
07/11/2019
Interlake Mecalux has plans to install selective pallet racks in Bomi Group's new headquarters. Bomi Group, a renowned multinational that provides logistics solutions to healthcare sector businesses, is just about finished building its facility in Spino d'Adda (Italy). This is not the first time that the two companies have collaborated together, as Mecalux supplied racks for Bomi Group in Colombia and Brazil previously.
One of the main advantages of selective pallet racks is their adaptivity to any type of load, weight and volume. Altogether, this warehouse will accommodate 15,322 europallets with a maximum 1,764 lb each.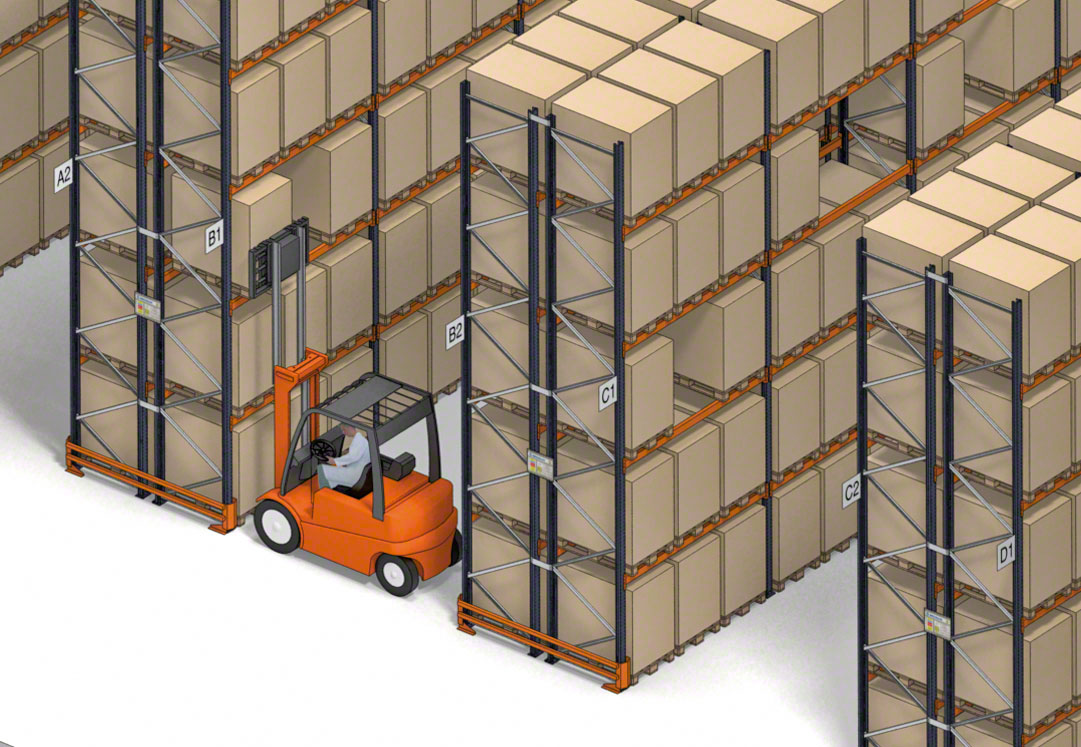 The racks, standing up to 38' high, have been calculated with the guidelines of the Italian NTC 2008 and the European UNE-EN 16681 standards in mind. Thus, that is why they are specifically reinforced to withstand any potential seismic tremors that might occur in the region.
Marco Mandelli - Bomi Group Global Project Leader
"We have decided to install Mecalux pallet racks because Mecalux is a company known for its professionalism and the dependability of its products. Its worldwide presence is a huge endorsement for us too."
Bomi Group: a global presence
Founded in 1985, Bomi Group is an international business group that deals with logistics and management of high-tech health care products (storage, temperature-controlled transport or home care solutions, among other services). Headquartered in Italy, the company owns 40 warehouses worldwide and employs 1,530 workers.