Mecalux will handle the automation of Papeterie de Mandeure's warehouse
14/07/2017
Mecalux will install an AS/RS with a capacity for 7,300 pallets for the French company Papeterie de Mandeure, which belongs to the Clairefontaine Group and focuses on the production and distribution of paper products. Three ­AGVs and the Mecalux Easy warehouse management system will also be included in the supply.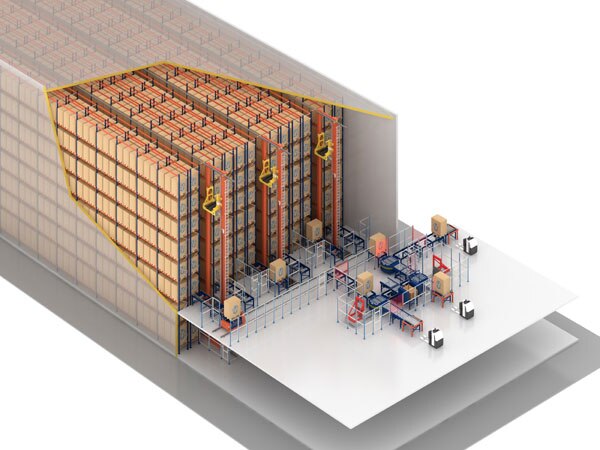 The warehouse of Papeterie de Mandeure, set up with three aisles of double-depth racks, will measure 282' long and 53' high, occupying an area of approximately 17,222 ft2. In each aisle, a stacker crane will circulate capable of moving pallets of 32" x 48" x 71" with a 1,653 lb maximum unit weight.
Inflowing and outflowing merchandise from the warehouse will be carried out by means of conveyors, a transfer car and automatic guided vehicles (AGV), which will collect the pallets and deposit them on the warehouse input conveyors. The Mecalux Easy WMS will manage the new Papeterie de Mandeure warehouse.
The three double-depth stacker cranes, apart from optimizing the open space to increase storage capacity, will provide the company with a number of advantages, among which being fully-automated and an increase in pallet loading and unloading speeds are worth mentioning.
Papeterie de Mandeure, founded in 1871, is part of the Clairefontaine Group and specializes in the production and distribution of paper for cards, event and concert tickets, packaging, etc. Committed to sustainable business practices, the company is continuously investing in this field to limit the environmental impact of its activities.
Guardar
Guardar
Guardar
Guardar
Guardar
Guardar
Guardar
Guardar
Guardar
Guardar
Guardar
Guardar
Guardar
Guardar
Guardar
Guardar
Guardar
Guardar