November 14, 2023
Eurofrigo, a logistics service provider specializing in storing and handling frozen goods, will install a seismic-resistant automated warehouse in Vitulazio (Italy) managed by Easy WMS.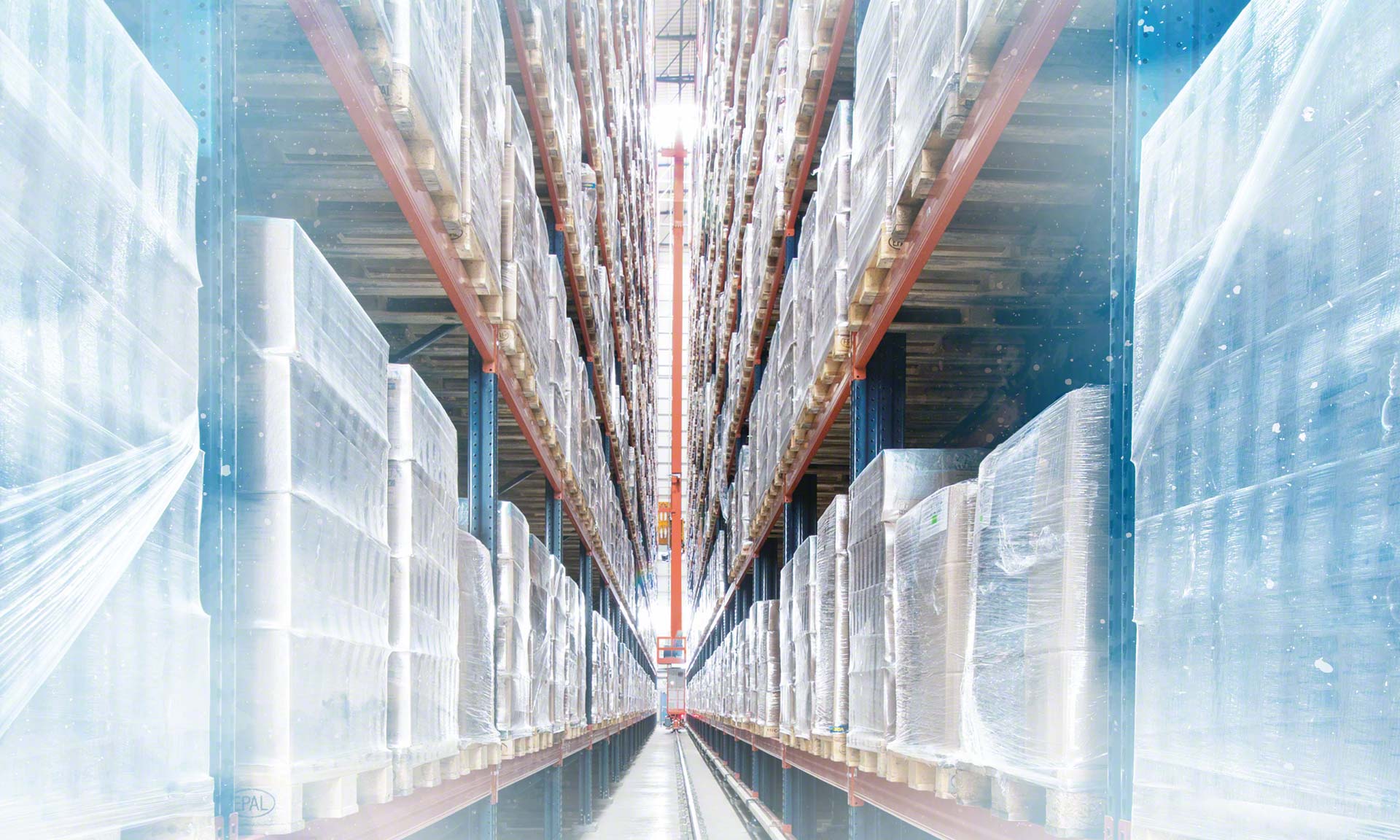 "We decided to automate our logistics processes to increase our operational throughput and monitor putaway and shipping tasks more closely," say Carlo and Castrese Catone of Eurofrigo.
The new automated facility will consist of a rack-supported building capable of storing 30,274 pallets at a temperature of -18.4 °F. The warehouse will stand out for its impressive dimensions: eight 463-foot-long storage aisles with 112-foot-tall seismic racking.
All operations in this Eurofrigo facility will be fully automated. In each aisle, a stacker crane will autonomously store and retrieve pallets from their locations. Mecalux will also install conveyors and an electrified monorail system. These solutions will streamline movements of frozen products and connect the storage aisles with the rack-supported building's infeed and outfeed stations.
Additionally, Eurofrigo will implement Mecalux's Easy WMS warehouse management system. This software will ensure complete traceability of stock, from its receipt to its shipment to customers. "With the new automated facility, we'll be able to cope with the increased activity and provide our customers with efficient service," say the Catones.
Next to the rack-supported building, Mecalux will set up seismic racking with capacity for almost 40,000 pallets. This storage system offers direct access to goods, facilitating putaway and order processing tasks.
About Eurofrigo: subzero logistics
Founded in 1985, Eurofrigo is a logistics provider dedicated to storing and handling frozen products. The company is part of Catone Group, which manages the supply chains of companies that work with temperature-controlled goods, namely food. Catone Group has a fleet of more than 200 refrigerated vehicles and is a leader in Italy's cold-chain logistics industry.