Automation means growth at ANL in France
19/12/2018
Beyond a doubt, ANL knows an automated storage system will take capacity and productivity to the next level at its distribution centers. So, Mecalux will set up the automatic Pallet Shuttle system in Le Montat (France), which will give the company 3,160 locations for 32" x 48" pallets.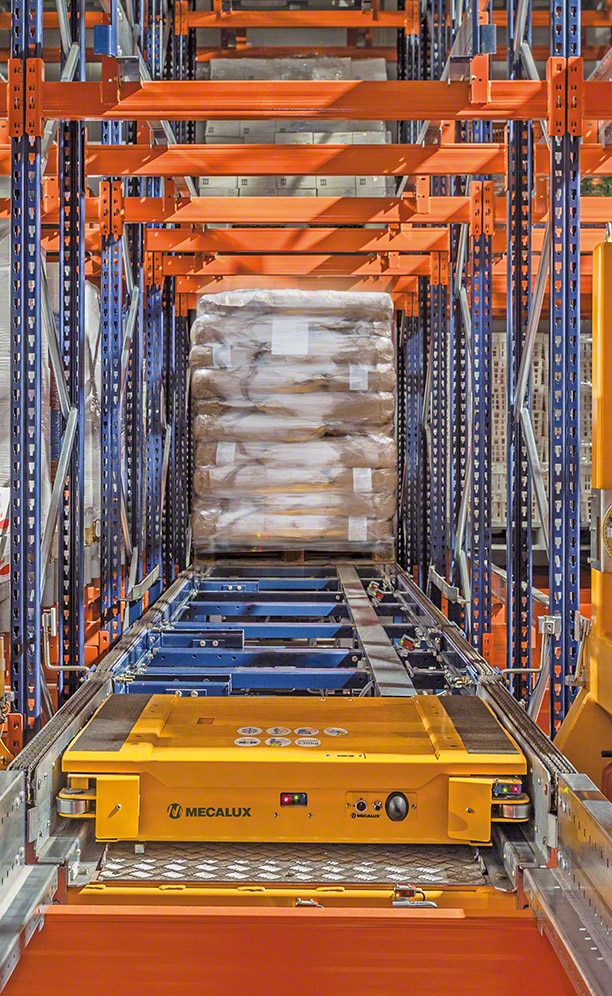 The warehouse will comprise a single aisle, with racking on both sides, where a stacker crane will run and be responsible for moving the goods to their corresponding locations. Once in place, the Pallet Shuttle will shift the pallets inside the channels up to the first open spot it finds.
The racks will stretch 34' upwards, with four storage levels. Additionally, they can house five pallets deep —on one side of the aisle—, and deep store 15 pallets in the other. Thus, ANL can accommodate all its customers' products.
Filip Mertens - General Manager of ANL France
"The technical team from Interlake Mecalux took a close look at our business needs, down to the brass tacks. It turned out to be a very creative solution designed to our specifications. With our new Pallet Shuttle system, we gain more autonomy and flexibility in managing our goods."

Personalised customer service Europe wide
Established in Cahors (France) in 1991 and an affiliate of ANL Plastics, ANL France makes custom, innovative plastic packaging. This company offers its services throughout Europe. Its installations are situated in Southeast France, Belgium and Poland. Furthermore, it has multiple cutting-edge production lines and employs more than 300 people.