Semi-automatic Pallet Shuttle system featured in the Alainé logistics center
29/09/2017
Alainé will fit out its new logistics center in Macon (France) with the semi-automatic Pallet Shuttle system from Mecalux. With this solution, the company will get a storage capacity of 20,397 pallets.
The 1.98 acre logistics center will contain 18 blocks of racks measuring 36' high, with five levels. The merchandise will be stored in each block, sorted as per the customer it belongs to and its demand.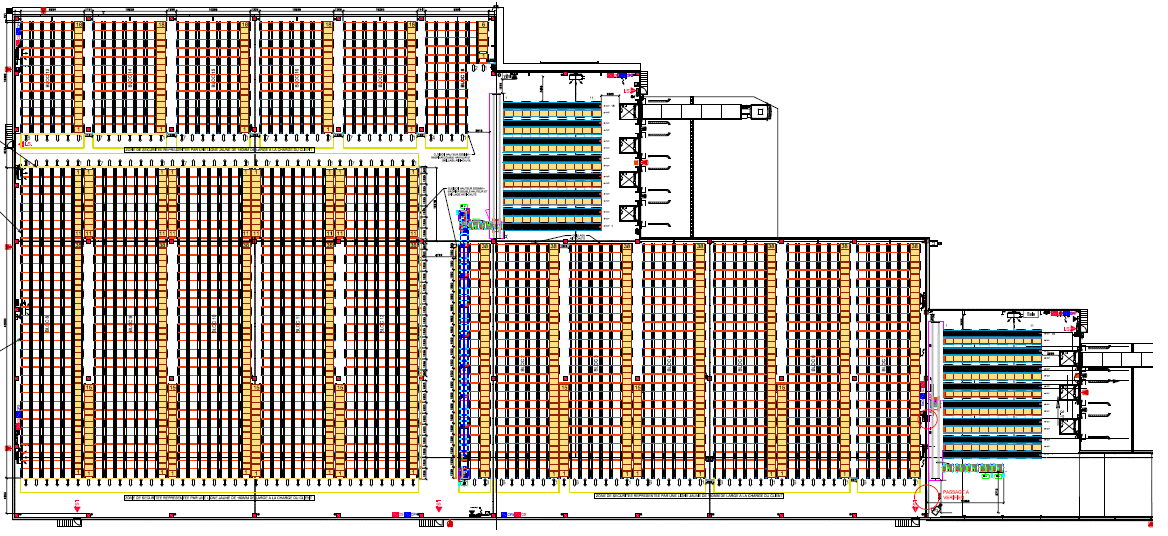 The operator inserts the Pallet Shuttle into the corresponding channel with a forklift. Then, the pallet is deposited in the channel entrance so the shuttle can move it horizontally to the first open location. To remove the goods, the same operation will be performed in reverse order.
The Pallet Shuttle will be run via a Wi-Fi connected control tablet and an intuitive software that requires no special training for operators.
Mecalux will install two conveyor circuits that will link the storage zones to the preloads area. In the dispatch area, a transfer car will distribute pallets into gravity driven channels. Goods are grouped according to the route or order, which speeds up their subsequent loading into transport trucks.

Founded in 1945, Alainé is a key logistics operator that owns and operates a 74 acre warehouse space. Throughout the last few years, it has broadened its sales network and, currently, does business in more than twenty countries. It has offices in Luxembourg, Portugal, Slovakia, Poland and the UK.