Picking shelves in the online sales warehouse of Decathlon
17/04/2019
Decathlon continues to put its trust in Mecalux storage solutions. After equipping warehouses in countries like Italy, Poland, France or Germany, it was the UK's turn. The picking shelves it chose offer speed and efficiency during order picking, to dispense product to physical storefronts and fulfill the online sale of its products.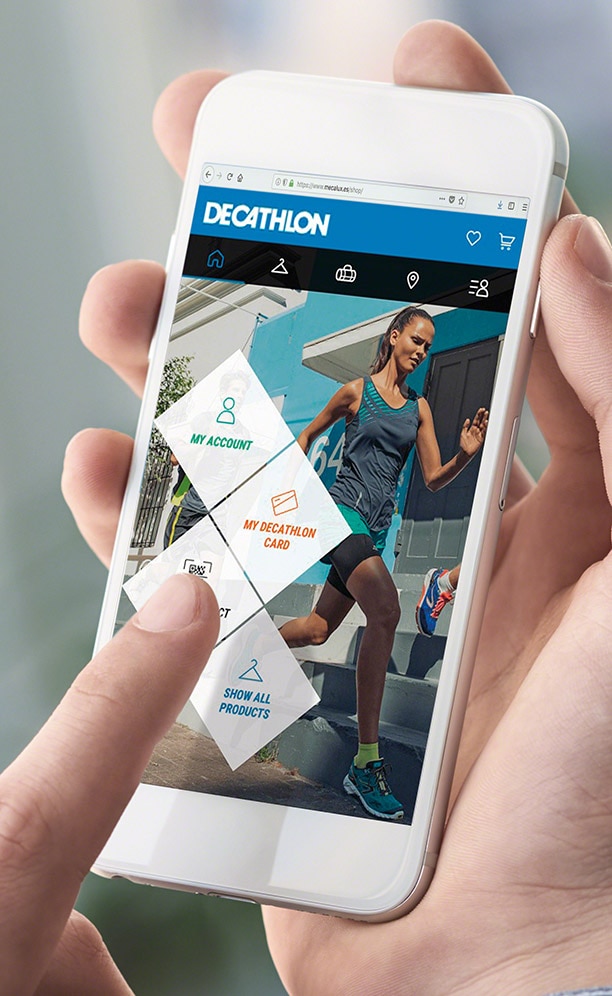 Dedicated to the sale and distribution of sporting material, this recognized chain has increased the number of stores it runs in the United Kingdom, as well as the online sale of its products. Mecalux has supplied 1,939 metal shelving modules for the mezzanine the company owns in Northampton to deal with this growth. The 8.2' high shelves are a perfect fit when storing multiple SKUs of variable rotation.
Zsolt Kabai - Relocation Project Manager at Decathlon UK
"Mecalux has supplied many of our warehouses with shelving and racking. So, it was the obvious choice to ask for their help in this matter. They were very helpful, did a great job and managed to meet the opening's deadline despite the short time window. To increase our efficiency, we are working with a very specific shelf height. Because of the specific structure, our pickers can pick from five levels without any need for ladders or lifting equipment. It has a massive impact, especially when we are talking about thousands of units."
Online sales channel: a clear choice
Founded in 1976 in France, Decathlon is a reputable company which focuses on merchandising items for sports enthusiasts, from beginners to experienced athletes. Present in more than 35 countries with more than 2,000 points-of-sale, the chain opened its doors in the UK in 1999. Decathlon offers all types of products for practicing any sports discipline, from the most well-known brands to the more than twenty private labels the company manufactures.