Paolo Astori doubles the capacity of its AS/RS for boxes
05/11/2018
The renowned Italian aerospace fasteners manufacturer has expanded its automated warehouse with a new aisle run by a miniload stacker crane. Located close to Milan, the warehouse thus doubles its current storage capacity to such a degree that it now manages more than 10,800 boxes.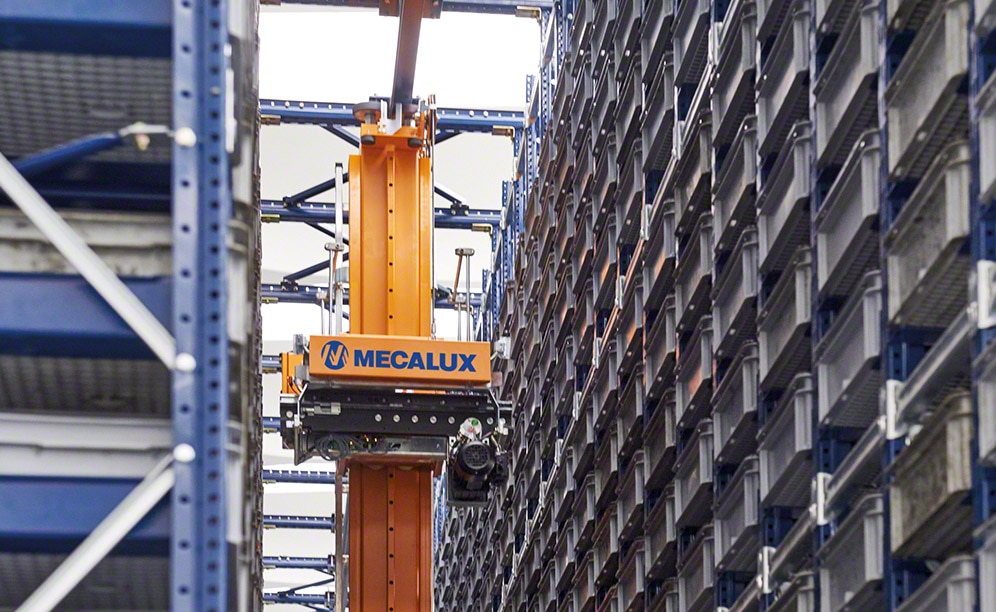 The Paolo Astori warehouse is located next to its manufacturing center, where it makes more than 150 million components yearly that include a large variety of nuts, washers, chocks and safety collars. The new 85' long aisle is set up beside the AS/RS for boxes aisle already in use. As such, a stacker crane for miniloads circulates here, able to carry out 50 combined cycles each hour. The machine is also responsible for depositing the boxes on the conveyors installed at the front of the warehouse, so that these boxes flow to the picking stations.
Massimiliano Campagnoli - Owner of Paolo Astori
"We had to automate the storage of all the components that manufacturing turns out in an efficient way. And, Mecalux knew how. Between all the proposals that we sorted through, the Mecalux solution was the one that hit the nail on the head, in addition to the Galileo control program that was so quickly and easily integrated into our WMS."
More than 20,000 stored SKUs
Paolo Astori is a family business based in Gattico, near Milan (Italy), dedicated to the manufacture and sale of fasteners for the main industries in the aerospace sector in the Americas, Europe and Asia. Founded in 1942, the company has set aside more than 18.2 million dollars to improve its installations in order to fulfill and exceed high aerospace standards, as well as its customers' demands.