Nearly 52,000 pallets for Eddie Stobart in Belgium
17/11/2020
Logistics operator Eddie Stobart Logistics Europe has equipped its warehouse in Genk (Belgium) with pallet racks by Interlake Mecalux. Versatility and strength are the key features of these racks, which unquestionably ensure the efficient storage of the materials and clothing of a renowned sports firm.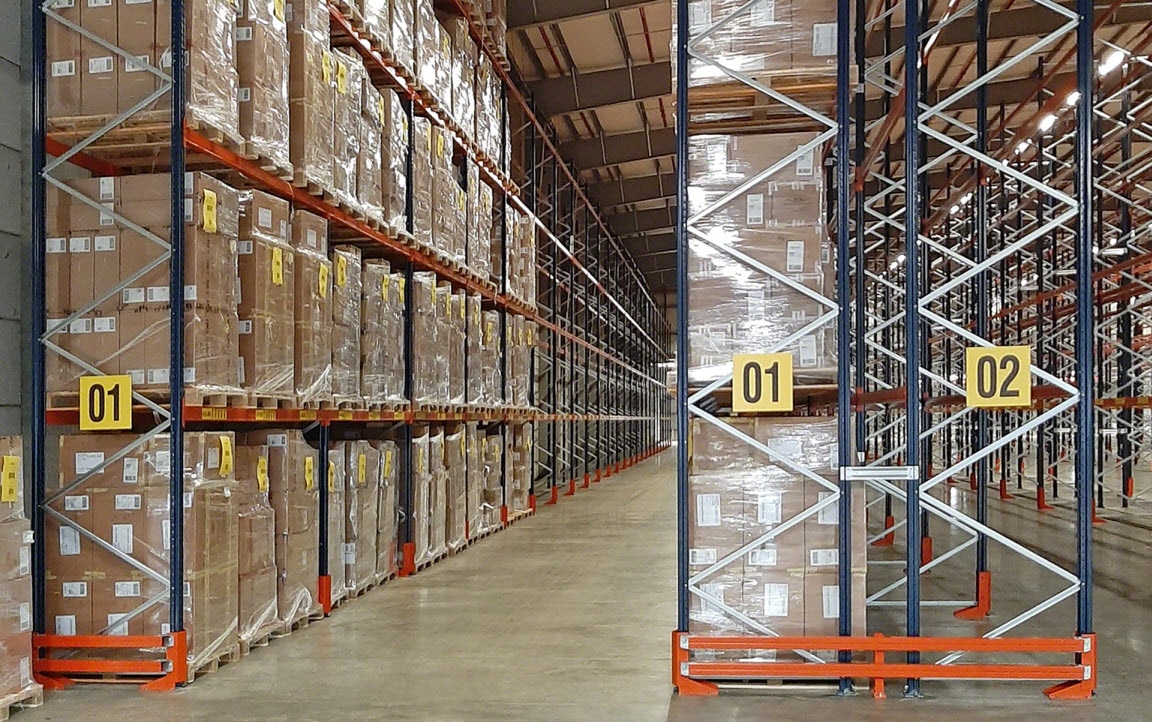 Providing capacity for 51,975 pallets with a maximum unit weight of 955 lb, the 452,084 ft2 installation is divided into three areas, all equipped with 28-foot-high pallet racking spanning five storage levels. Forklifts move along the aisles, which measure up to 387' long. These machines are charged with depositing and extracting goods nimbly from their locations, thanks to the direct access to them.
This solution enables Eddie Stobart to prepare orders quickly. Moreover, it guarantees the versatility and adaptability to products of varying sizes and demands that its client requires.
Réginald Delmarche - Business development at Eddie Stobart Logistics Europe
"With our partner, Mecalux, we were able to complete this project in only 80 days."
Logistics operator with an international presence
Founded in 1970, Eddie Stobart is one of the most prominent logistics operators in the UK. The company has 2,700 vehicles, over 5,000 tractor trailers, and 43 distribution centers all across Europe.