Miniload medicine magic at Planetpharma in France
08/05/2018
The pharmaceuticals giant Planetpharma will fit out its distribution center in Le Grand-Quevilly (France) with a new AS/RS for boxes. In 2006, Mecalux installed a miniload system in the same center. With this expansion, the company will increase its storage capacity to tackle rising sales over the last few years.
This new installation will comprise a single aisle with double-depth racks running down both sides that will house 2,112 totes. A stacker crane will carry out storage tasks automatically, inserting and extracting boxes from their assigned locations.
A U-shaped picking station will be enabled in the frontal part of the warehouse where orders will be prepared according to the product-to-person principle. In addition, a transfer car for boxes will link the picking stations of the two warehouses, which in turn will speed up the whole flow of goods.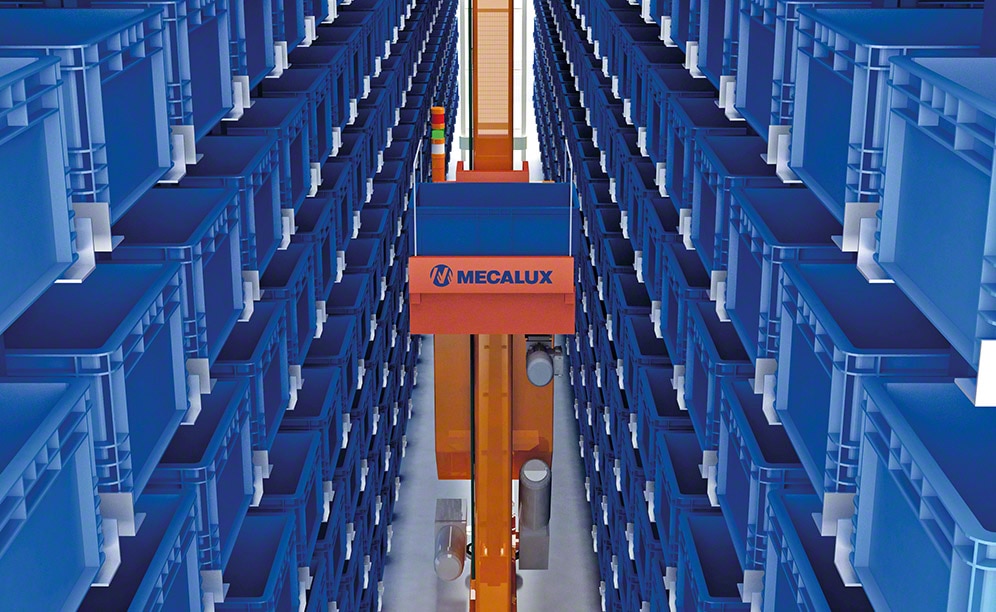 Medications available and accessible
Planetpharma is a French subsidiary of the Ubipharm group, who specializes in the import and export of pharmaceutical products. The company will be the go-between for the laboratories and their customers in Africa and other overseas territories. Plus, it currently carries out the storage and distribution of medications of more than 80 laboratories to 20 African countries and three of these overseas territories.