Cosmopak will open a brand new automated warehouse in Portugal
11/12/2017
Mecalux will install an AS/RS for pallets in Cosmopak's logistics center, a cosmetics product maker and packager, located in the northern Portuguese city of Ovar. With a capacity for 3,800 pallets, the new solution will feature a 482' long aisle.
Cosmopak will automate its logistics process through Mecalux and will go about it by setting up a single-aisle, double-deep AS/RS for pallets. A stacker crane will run inside the aisle, carrying out the pallet movements from the entry points of goods to their designated locations.
The automated warehouse will contain six input/output points placed on one side of the warehouse at differing heights. Each of these will have a line of conveyors set up in it, with a checkpoint, which will be tasked with checking the size, weight and condition of the pallets, so they fulfill the installation's specifications.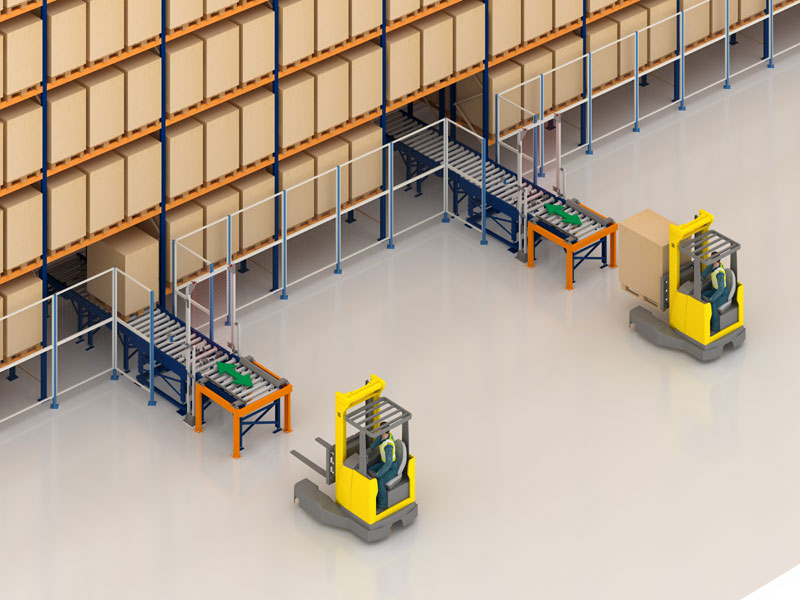 The new installation, which occupies almost 11,464 ft2, will comprise one extremely long 482' aisle and 50.5' high racks where the company will house 3,800 pallets of two different models:32" x 48" and 39" x 48". The max. weight per pallet will be 1.32 t.
With this warehouse fulfillment solution, Cosmopak will boost productivity and at the same time cut down on the resources needed to handle the goods. In addition, it will implement the Easy WMS warehouse management system by Mecalux, in charge of managing and coordinating the various automated operations that will take place in the warehouse installation.
Founded in 1999, Cosmopak is a production and packaging icon of cosmetic products for the hospitality sector with items like body lotions and shower gels, shampoos, conditioners, mouthwashes and colognes. Its products stand out for their excellent quality and the chic packaging line used, which is customized to the customers' requirements.