February 27, 2023
Interlake Mecalux will present cutting-edge virtual reality (VR) technology for warehousing at ProMat 2023, to be held in Chicago from March 20-23. The multinational company will offer users an immersive experience in which they can navigate an automated warehouse in a virtual environment. Through the 3D simulation, participants will be able to learn first-hand about the business's technological solutions.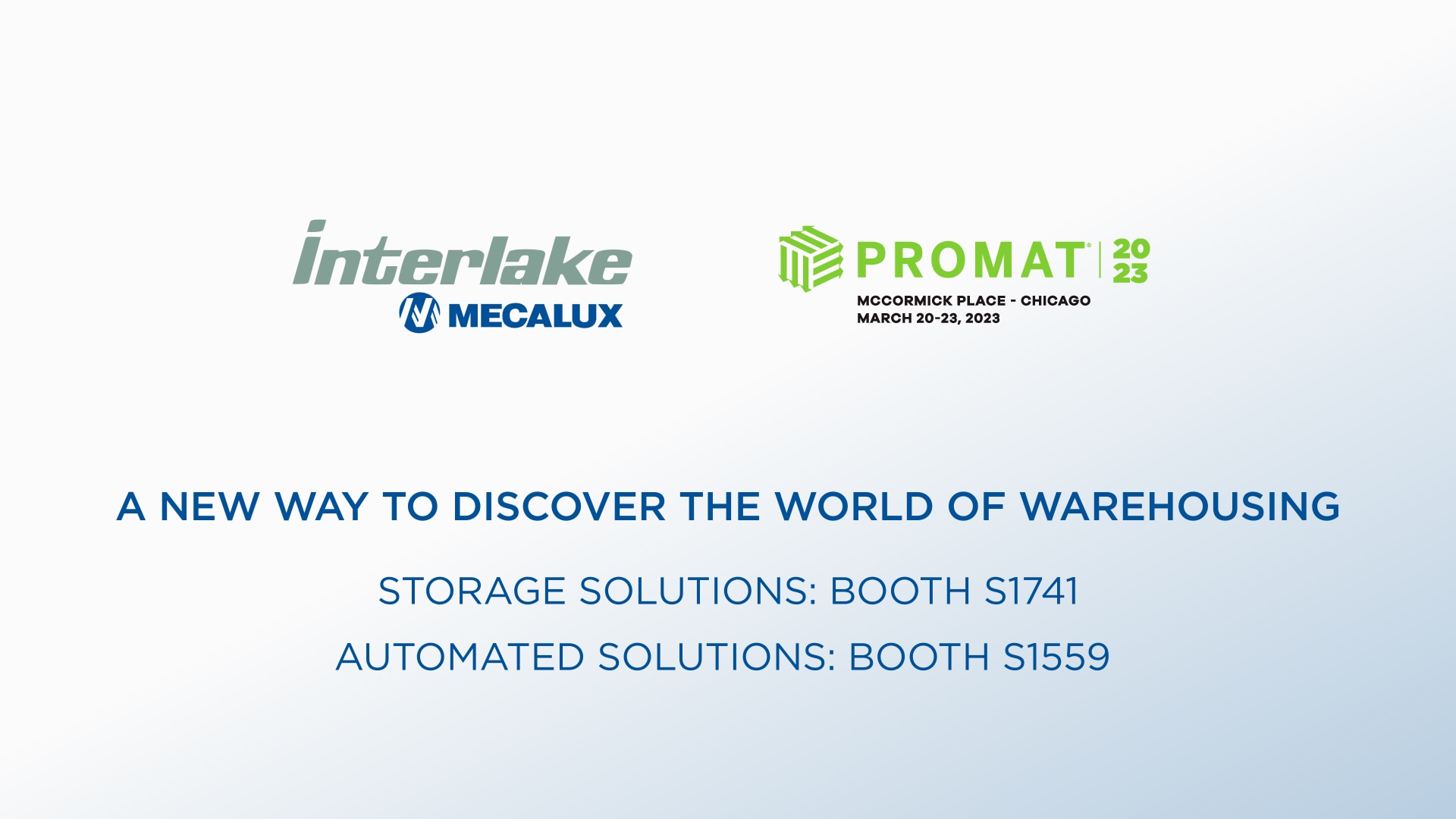 Attendees can also visit the high-performance pick station — one of Interlake Mecalux's newest innovations — via VR at the company's booth (S1559) to see how it multiplies operator productivity. This type of workstation combines efficiency with ergonomics, enabling order pickers to achieve throughput rates of up to 1,000 picks per hour.
At ProMat 2023, Interlake Mecalux will have another booth (S1741), dedicated to its wide array of conventional storage systems for all sectors. In this space, the business will exhibit its latest storage solutions for boxes and pallet racking. Additionally, visitors will be able to see the Pallet Shuttle in action. This storage solution features a motorized shuttle that streamlines pallet storage and retrieval in high-density racking. The Pallet Shuttle boosts warehouse productivity and maximizes capacity.
Easy WMS, the logistics software from Interlake Mecalux
Interlake Mecalux will display the most recent innovations of Easy WMS, the multinational company's warehouse management system. Scalable and cloud-accessible, the software offers an extensive range of integrated functionalities to maximize performance for all types of industries.
The software's features are supplemented with a large assortment of advanced modules to respond to logistics challenges such as e-commerce order fulfillment, third-party logistics (3PL) management, and synchronization with the main online sales platforms, among many others.
In 2022, for the second consecutive year, consulting firm Gartner included Mecalux in its Magic Quadrant for Warehouse Management Systems.
More than 50,000 participants in 140 countries
ProMat has established itself as one of the leading international trade shows for supply chain technology solutions. For four days, more than 1,000 companies will gather to showcase their newest innovations and discuss the impact of robotics, artificial intelligence, and virtual reality on logistics. With over 500,000 ft² of floor space, ProMat 2023 expects to bring together around 50,000 visitors from over 140 countries.