Corfrisa innovates in the Uruguayan market
01/09/2017
Specialized in cold and frozen storage, Corfrisa has been providing food storage and preservation services for 70 years. Since its inception, it has opted for cutting-edge technology, progressively modernizing its installations.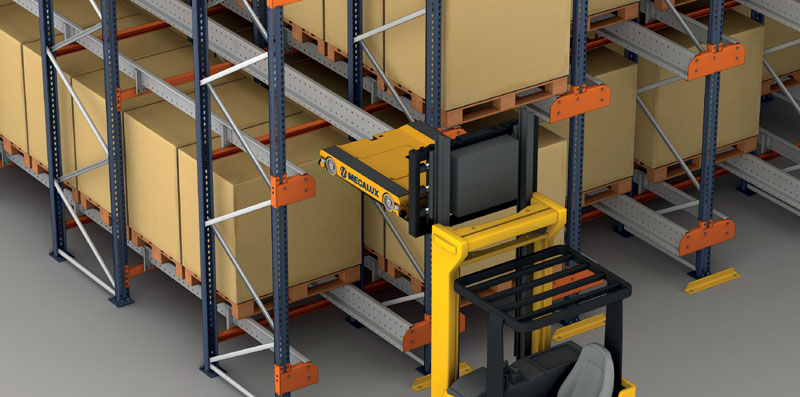 In this respect, the company currently has two important projects underway at its Las Piedras (Canelones) plant, aiming for innovative installations that will allow it to continue growing and to offer the best service to its customers.
On the one hand, Corfrisa has started the construction of a new 317,832 ft3 frozen storage chamber that will be added to the two already in existence. The company has relied on Mecalux to develop and execute the project to obtain the most efficient, functional solution. Two of these chambers will be equipped with one of the most innovative high-density storage solutions on the market, the semi-automatic Pallet Shuttle system; while the third chamber will be equipped with selective pallet racks. In all, the three frozen storage installations will permit the storage of 1,900 unit loads of varying heights. On the other hand, Corfrisa has also undertaken a project to install a wind turbine, which will bolster its move towards renewable energy. It will be the Canelones department's first wind turbine, and the plan is to use half of the produced energy for themselves, and the other half will be poured as surplus into the network of the national electricity service (UTE).
In this way, the company will generate clean energy, while reducing high operating costs.
Guardar
Guardar
Guardar