Digital logistics all dressed up
7/29/2021
Bridesmaid dress e-commerce retailer Revelry has decided to digitize its warehouse in Austin, TX, to optimize its working methods and serve its customers more efficiently. To do so, it will implement several Interlake Mecalux software solutions: the Easy WMS warehouse management system along with the Supply Chain Analytics Software and Marketplaces & Ecommerce Platforms Integration modules.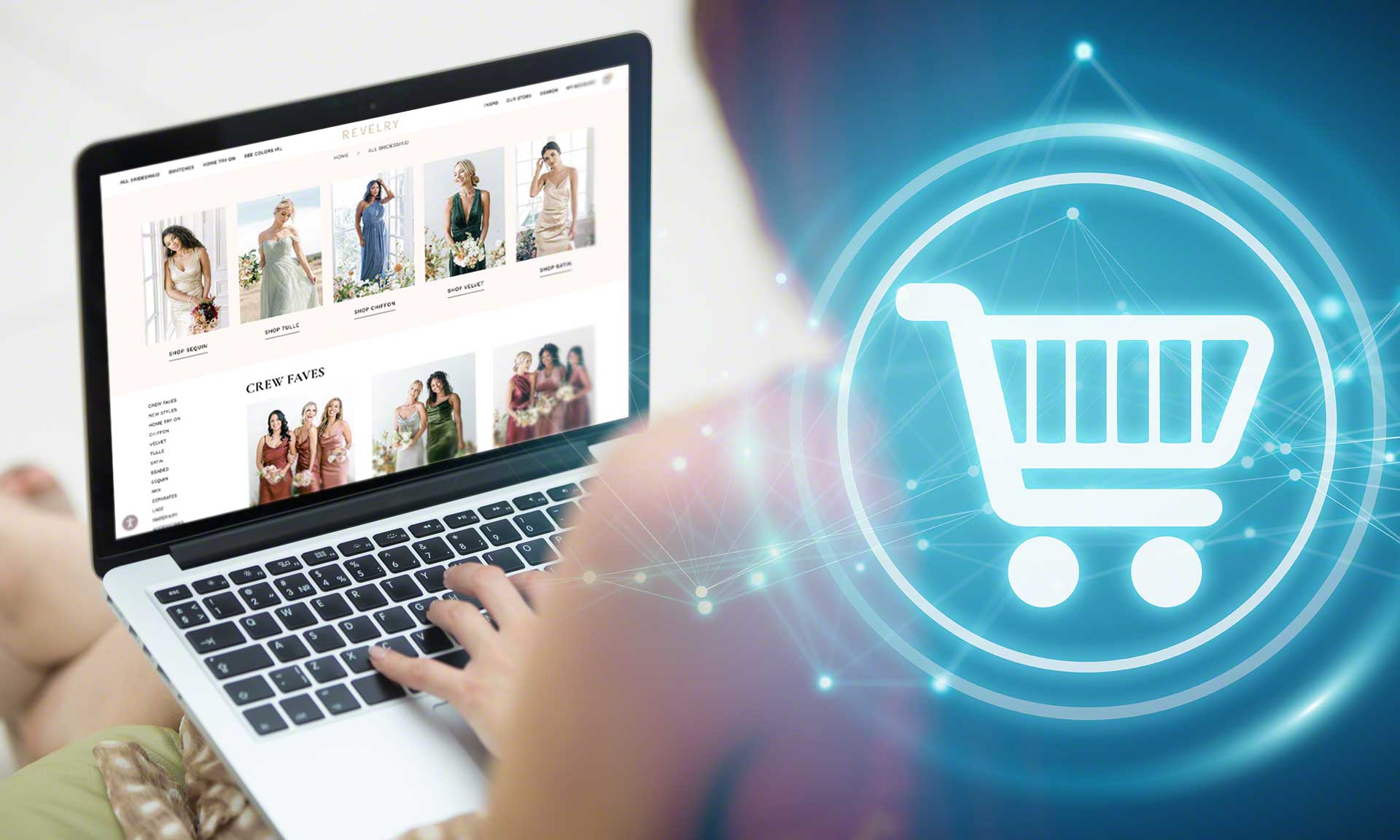 With the installation of Easy WMS, Revelry aims to control the traceability of its products more rigorously. This software will identify each dress from the moment it arrives at the facility and will oversee all processes until the merchandise is dispatched. That way, the company will know the status of its stock in real time.
Revelry will also implement the Marketplaces & Ecommerce Platforms Integration module, a software app that will connect Easy WMS with BigCommerce, the e-commerce platform Revelry uses to market its dresses online. The app will sync the stock in the warehouse with that of the e-commerce platform in real time.
Meanwhile, the Supply Chain Analytics Software module will enable Revelry to monitor everything that occurs in its facility. The firm will be equipped with all the information it needs to make improvement decisions, helping it to get the most out of its warehouse.
Femininity and elegance
Founded in 2009, Revelry is an e-commerce business specializing in bridesmaid dresses. The company designs, manufactures, and sells elegant, contemporary dresses in all sizes, colors, and styles at a competitive price. As Revelry is an online store, customers can have all the dresses they like sent to their homes, try them on, purchase the one they prefer, and then return the others, hassle-free.