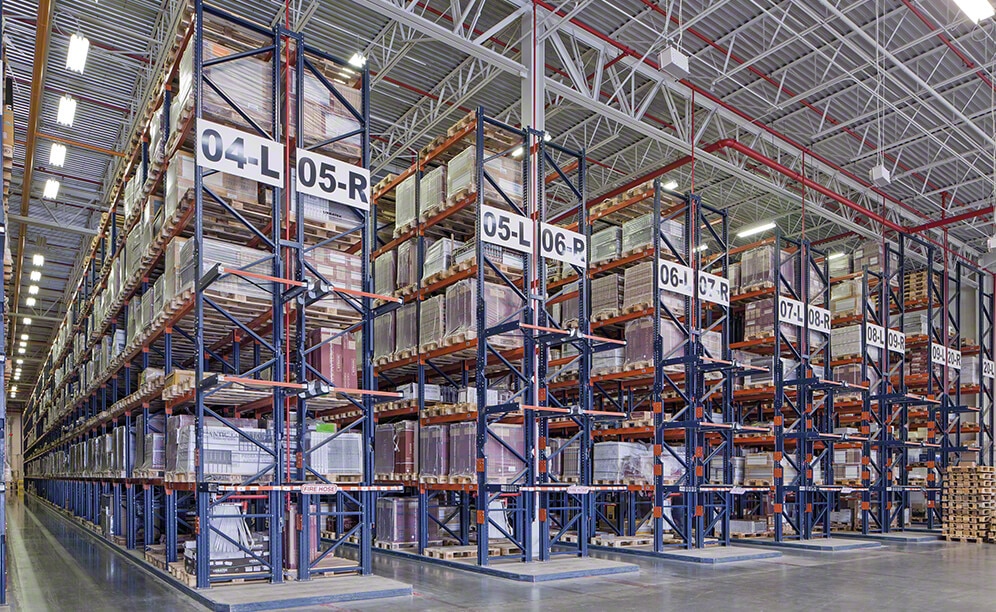 Collaboration through Communication: Interlake Mecalux Supplies Combined Cantilever, Wide Span and Pallet Racking
Interlake Mecalux outfits the ceramic giant's U.S. headquarters with a mixed Pallet Racking storage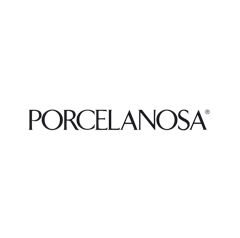 When you can list Charles, Prince of Wales, as one of your clients, you know you have cultivated quite a successful business. Yet that is exactly who is on the patron roster of Porcelanosa, Europe's largest manufacturer of tile, kitchen and bath products. In 2005, Porcelanosa received a coveted Royal Warrant after carrying out extensive work at Prince Charles's Royal residences. Royal warrants of appointment have been issued for centuries to tradespeople who supply goods or services to a royal court or certain royal personages. Such an honor is quite an accomplishment for a company founded more than 40 years ago in the small village of Villarreal by the Mediterranean Sea in Castellon, Spain.
Since then, Porcelanosa has experienced incredible growth over the years. Made up of almost 5,000 skilled professionals, its worldwide presence now extends to more than 140 countries through more than 400 company-owned showrooms, distribution centers and an extensive network of independent distributors and retailers.
Needs of the Customer
Porcelanosa started operations in the United States more than 20 years ago and has quickly grown to become a resource for homeowners, builders, architects and designers. When it came time to install racking in its new 84,000 ft² U.S. headquarters in Ramsey, N.J., Porcelanosa leveraged its long-standing, relationship with Interlake Mecalux – another company with roots in Spain. Porcelanosa, one of Interlake Mecalux's largest customers, had already relied on Interlake Mecalux to do a number of installations worldwide, so it only made sense that the company called upon the storage systems provider once again.
Unlike many distributors Porcelanosa needed to store heavy-duty 3,000 lb pallets. While changes in design trends meant the product racking needed to be adjustable. "We needed to make room in our warehouses and sought a specialized storage solutions provider," said the logistics manager for Porcelanosa. "Interlake Mecalux offered the best solution for our needs. We had already worked with Interlake Mecalux in our production and distribution centers in Europe. In order to maintain the same standards of quality and service for our customers in the USA, we decided to work with Interlake Mecalux in expanding our distribution centers in the USA."
Interlake Mecalux's Proposed Solution
In addition to New Jersey, Interlake Mecalux completed installations for Porcelanosa in Maryland, California, Texas and Florida. When outfitting the facility in New Jersey, Porcelanosa's engineers decided upon a combination of Cantilever, Wide Span and Pallet Racking.
Interlake Mecalux's Pallet Racking is ideal for the warehouse because they offer direct access to each pallet, simple stock management and adaptation to any product volume, weight or size, which is how Porcelanosa needs to store its high-weight pallet loads. The Pallet Racking is set up to allow access to any pallet in the facility, which has increased their picking efficiency. The racking is also designed and built to last with a life expectancy of more than 10 years.
Porcelanosa uses its Cantilever shelving to optimize storage space when large or bulky items are being handled. Cantilevers function through a beam anchored at one end, which carries the load to support the extended structure. This allows for overhang without external bracing. Interlake Mecalux's structural Cantilevers offer economical designs to suit numerous applications and are ideal when trying to maximize the storage of non-palletized and sheet-type items.
Cantilever racking also provides Porcelanosa warehouse operators easy access to product SKUs through its efficient and sturdy arm construction. Also, because the uprights are not next to the aisle, the potential for damage to the racking due to forklift operator error is greatly reduced. Overall, the installation greatly increased the Porcelanosa facility's storage capacity. "The number of Euro-pallets that we can store is 16,000, which allows us to store four months of stock based on current sales," said a company spokesperson.
So, what makes Porcelanosa trust Interlake Mecalux to provide its storage solutions time and again? Much of it has to do with the effective communication that takes place between the two companies before and after any installation. "We meet with people from Interlake Mecalux to explore the best solutions for the storage and distribution of our products," explained management. "Interlake Mecalux offers different solutions to help us optimize the storage and handling of our products in our distribution centers. We also periodically meet again with Interlake Mecalux to look for solutions already implemented in other projects, and after analyzing them, we choose the most appropriate one. We then move forward to plan the implementation phases and commissioning."
An area market manager for Interlake Mecalux, added that Porcelanosa facilitates the process by being prepared. "It's easy to deal with them because they know exactly what they want," he said. "It is not a static warehouse. It is alive, so they change every two or three years."
Once in a while, Porcelanosa will make slight adjustments to the racking to accommodate its current needs. Due to the wide variety of products that they sell, they have to make some small changes in the elevations during the implementation phase of the project in New Jersey. Despite these small changes, the coordination between the two companies on the project in New Jersey has allowed Porcelanosa to provide faster service and to be more effective with its customers in the United States.
"The solutions that we have incorporated have allowed us to considerably increase the capacity of storage and operations. As a result, we are able to meet the growth of our company and maintain our quality of service," said a Porcelanosa spokesperson.
Advantages for the Customer
Racking Adjustability: ever changing standard stock for sale is a perfect fit for the adjustability of Interlake Mecalux racks. Racking can be reassembled and readjusted to changes in stock size and flow while maintaining quality of service.
Enhanced Control: an organized warehouse means Porcelanosa knows what stock in going in and out of the warehouse at all times. This is especially important for tracking trends in the market to maximize profitability.
Increased Storage: non-standard, sheet products are a snap to store with Interlake Mecalux Cantilever racking. The combined solution allows for heavy, varied sized product storage in increased numbers through optimized ft².
Cantilever, Wide Span and Pallet Racking for Porcelanosa
Location:
Ramsey, NJ Year
No. of Bays:
120 bays of 108" / 681 bays of 72"
Frame Specs:
24' and 25' x 42" deep / Seismic frames with 8 x 8 x 3/8" FP
Beam Specs:
6,000 lb/pair
No. of Beam Levels:
10, 7, 6 and 5
No. of Aisles:
11
Aisle Width:
6'
Pallet Positions:
11,500
Per Level:
2 deep